The Evolution of the Brand
Live Lights was founded by Dave Sutherland back in 1986 and grew from its roots as a concert lighting company into a full service design and production firm for corporate meetings and exhibits. Over the course of 30 years Live Lights saw great success and overcame many challenges by skillfully evolving the brand while relentlessly developing new technologies, systems and creative solutions. The Live Lights name would later be changed to Sutherland Design Agency to better reflect the full scope of design services the company offered.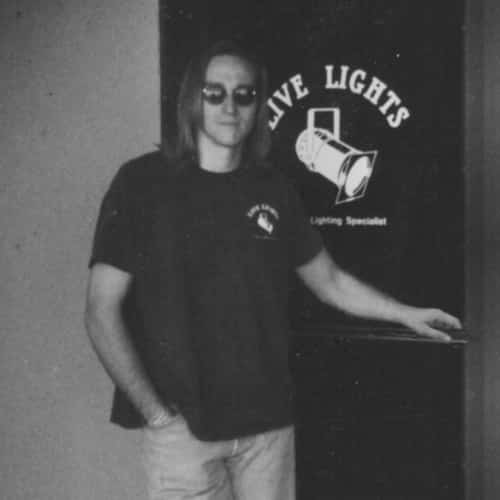 The classic Live Lights brand started with the tag line, Concert Lighting Specialist which reflected the sole focus of those early days. By 1988 the company was growing rapidly and would fully embrace the live corporate production market. To better reflect the expanded focus the tagline was changed to Stage Lighting Specialist. The companies skills and services kept growing and would quickly out grow that of just lighting. The brand was left alone for a decade and in 1998 the tagline was finally updated to Production Systems & Design.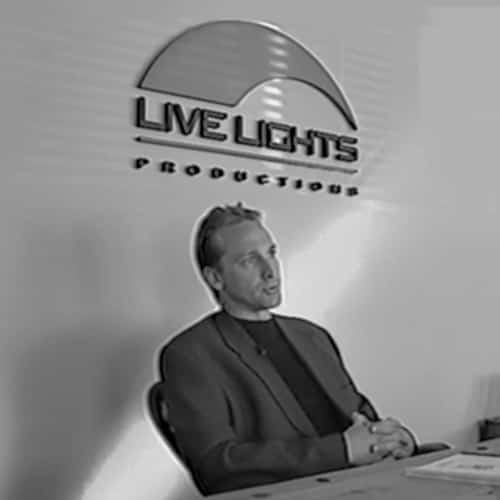 The classic brand was loved by the team and recognized as a symbol of quality by clients, but after 15 years and a solid reputation for all things relating to the design and management of corporate meetings and exhibits, it was clear the brand needed a fresh new look. The goal was to keep the classic name but polish the overall brand. The brand was refreshed and the name was simplified to Live Lights Productions. This move better reflected the companies ongoing evolution into all areas of production for corporate meetings and exhibits.
Live Lights Productions had pioneered a new design approach, something the company referred too as Spatial Design. To better reflect this innovative approach, the company was renamed to Sutherland Design Agency. A few years later the Great Recession would profoundly shake the worlds economy as well as the companies client base. Sutherland Design Agency would skillfully weather the storm by moving specialized skills into subsidiary brands which ultimately allowed the company to thrive in new ways. In 2015 a forth educational brand was developed to provide a platform for directly sharing design skills and the experimentation of new business models for future ventures of Dave Sutherland.